Shoes for women online
Gold croc print pump No.1
Mock-croc gold heels
Stylist says:
These gold heels own simply all the things you will certainly need in a pair of gold heels. Totally trending right now.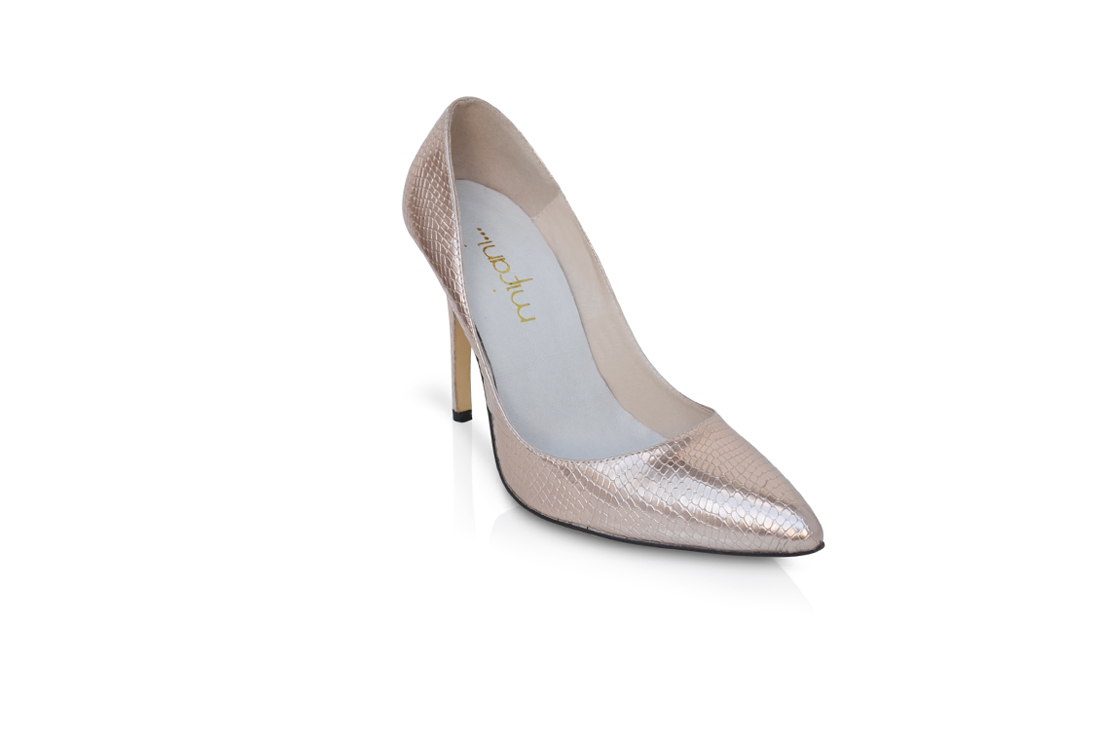 Additional Info
Size and fit:
These shoes are narrow fit but true to size and are only available in full sizes go up to the next full size.
Material:
Upper Material: Vegan friendly PatentInsole Material: Leather
Outsole Material: Vegan friendly PU
Heel Height: 11cm (4.5 inches)
Lining Material: Vegan friendly PU
Outsole Material: PU
Colour: Metallic Gold crocodile print
Editor's notes:
The ideal gold heels can be discovered right here. These gold heels own simply all the things you will certainly need in a pair of gold heels. These heels feature a mock crocodile vegan friendly leather in gold which just screams high fashion. These gold heels will look absolutely fantastic matched with the PINK ANKLE CANDY to mix in another level of uniqueness for your gold heels.

The heel height is approximately 5 inches so these gold heels are not really outrageous to get around in. These gold heels will work with you all evening as you mingle at your next big night out. Nevertheless it is worthwhile trying on any new heels you buy later in the day around 4-5pm due to the fact your feet are expanded from the day, this will help to get a true understanding of what your new gold heels will feel like different times of the day.
Heels in general can often ache in several places on the feet specifically with too much use for very long periods. This could certainly be solved by putting on your shoes with a pair of thick black this will aim to break them in. In spite of this, this process isn't always that reliable on synthetic materials, so have this in mind if you do decide to try this technique out.
Consider stepping up your style credentials a gear or two with these gold heels and go from common to come-in with these gold heels. This seasons metallic gold heels are a certain tactic in order for you to take the "best dressed" title amongst your friends in your gold heels. Once you've attached the black pony hair ANKLE CANDY to these heels, it goes without saying, your look will totally be unique to your style in a major way, supporting your individuality.
Maintaining your gold heels is fantastically easy. The texture of these heels and colour means' any dirt can be wiped away with a damp cloth.

These specific gold heels are beautiful and will work if you want your shoes to stand out and make the statement. With shoes this distinctive, you should compliment your outfit with a black mid length backless dress for a touch of Hollywood glamour. Take inspiration from the way Beyonce works a banging pair of gold heels with a simple black backless dress. You can find great backless dresses at www.celebboutique.com.